WhatsApp has now enabled all users globally to edit their messages after sending them. This is an incredibly useful addition as it helps make corrections and add context or essentially any type of amendment to the written text swiftly.
Once you have the 'edit' feature, you can revise your WhatsApp conversations by pressing and holding the conversation bubble and then selecting 'Edit'.
If you make any changes to your message, an "Edited" label will be displayed next to the time so that other individuals using the platform are aware that you have changed something.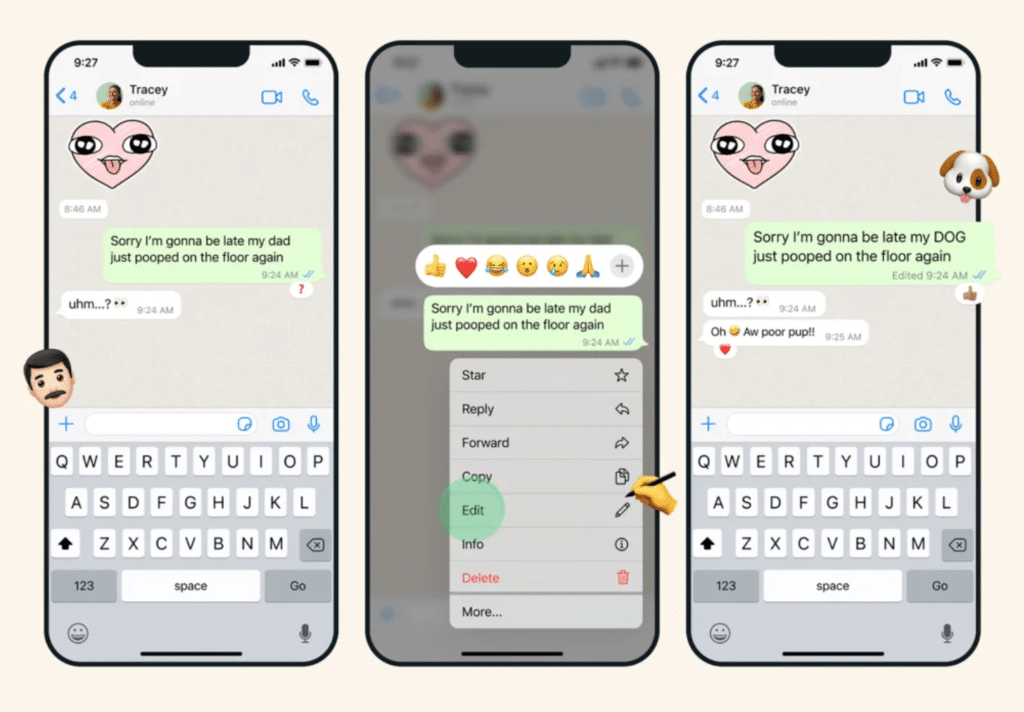 Image | WhatsApp
You have 15 minutes to edit your messages after sending them. Once the changes have been applied, no one can view its edit history. Hence, this is great news for those who send out emails or messages regularly.
WhatsApp is dedicated to keeping its users' data and conversations secure. All private messages, photos, and calls – even edited ones – are encrypted from end to end so that only the people in the chat can access them.
Although a precise timeline has not been given, WhatsApp has announced that the Message Editing feature will be available to all users soon. All you have to do is wait for a few weeks and you'll get access to this amazing feature.