According to Allkpop, on the night of May 16, locals residing near Gyeongbokgung Palace submitted 52 noise complaints. An abundant amount of police vehicles, including riot police, were deployed shortly afterwards.
On the same evening, celebrities and fashion industry figures flocked to the Gyeongbokgung Palace to witness the famous 'Gucci Cruise 2024 Fashion Show.' Taking place at Geunjeongjeon, it was a spectacular event that will be remembered for years to come. Some of the biggest stars in Hollywood, including Dakota Johnson, Jodie Turner-Smith and Elizabeth Olsen were seen attending it.
After the fashion show, everyone went to an after-party held in a close-by building called 'D.' Sadly, the loud music and chatter from the after-party created a disturbance for the nearby residents. Consequently, a few complaints were lodged against it.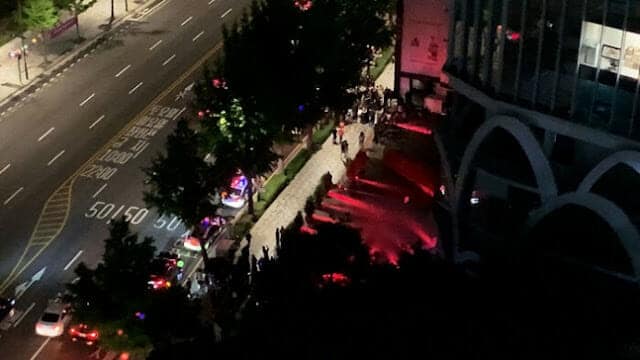 Image | Allkpop Forums
The police received a complaint about the loud noise from the after-party and arrived around 9:29 pm to issue a warning. However, the noise continued up until 11 pm, which is when riot police with nine patrol vehicles then showed up. Later on, those responsible for hosting the party were fined due to their violation of the Noise Control Act.
On May 17, Gucci released a statement apologizing for any trouble caused to local residents due to the after-party incident. They further showed remorse and regret for the inconvenience experienced.
Gucci extended an official statement, "We deeply apologize for the inconvenience that residents felt, such as the noise caused by the after-party held after the fashion show."